The Farleys in the Press
Press Cuttings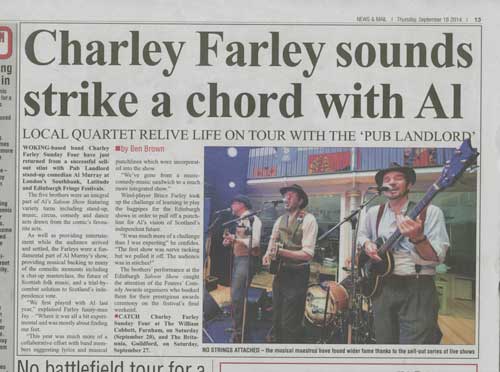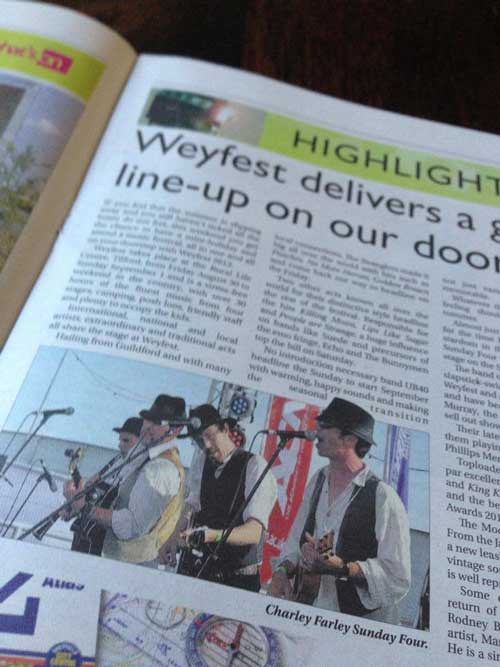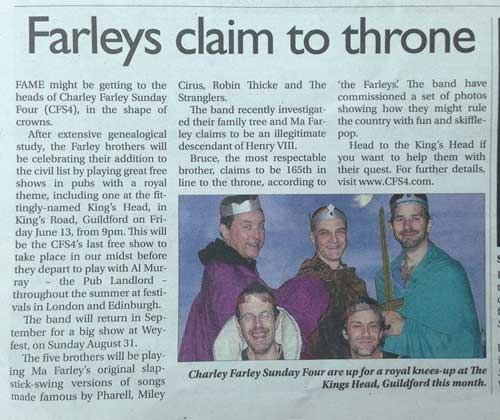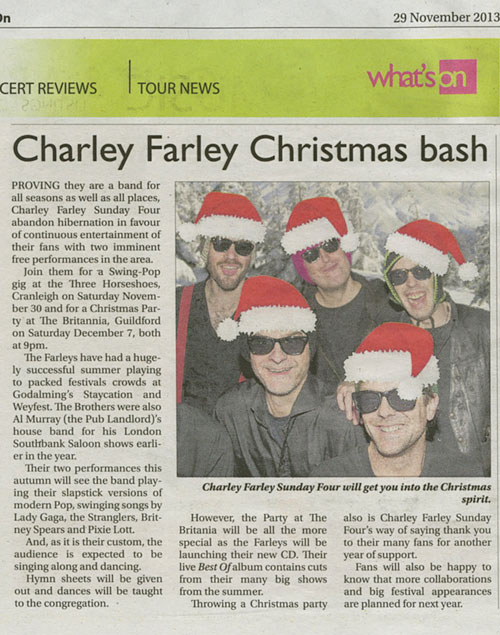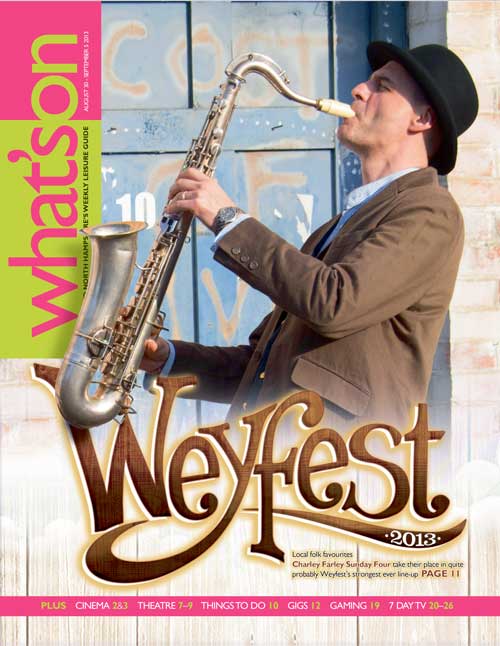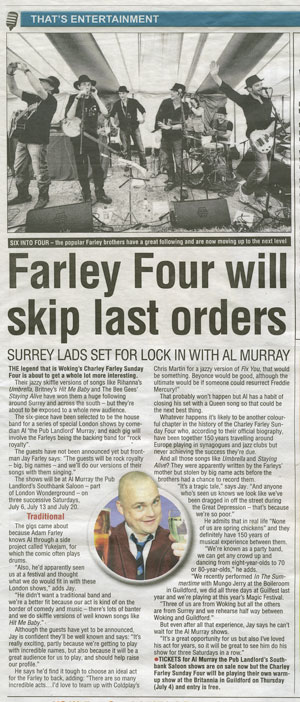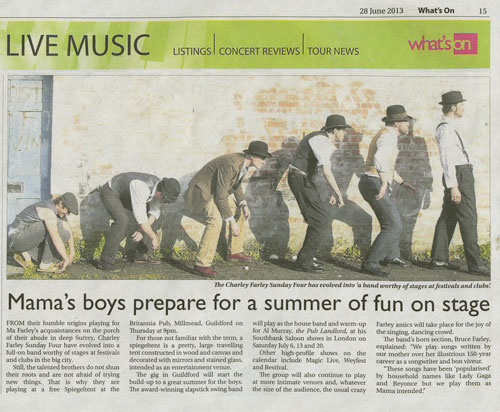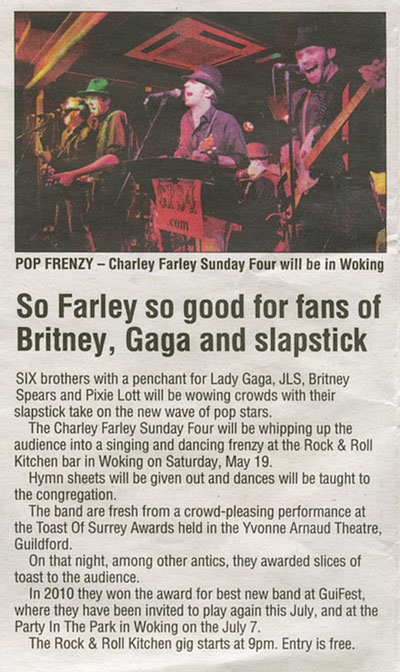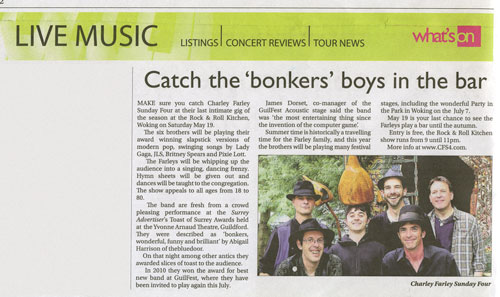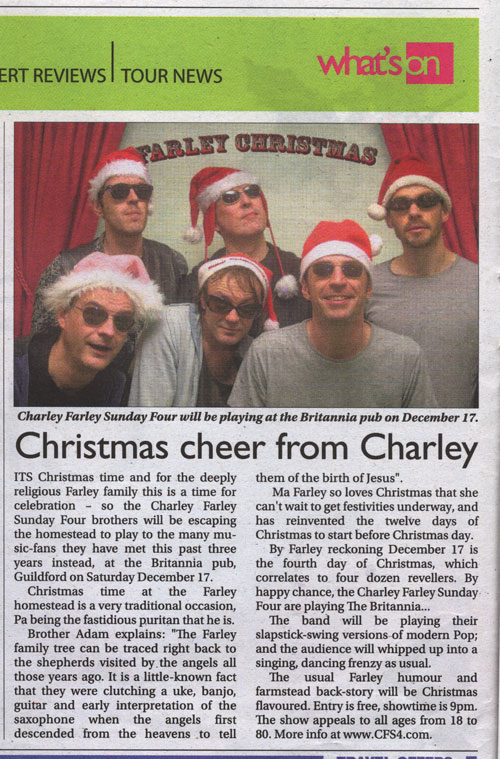 Charley and Jay Farley are the first to spot Santa's sleigh...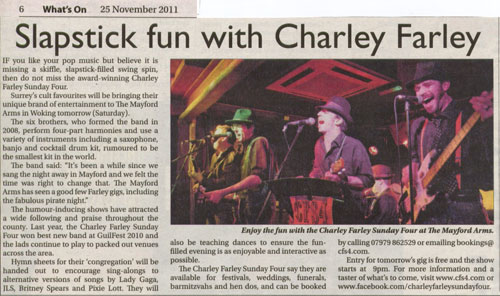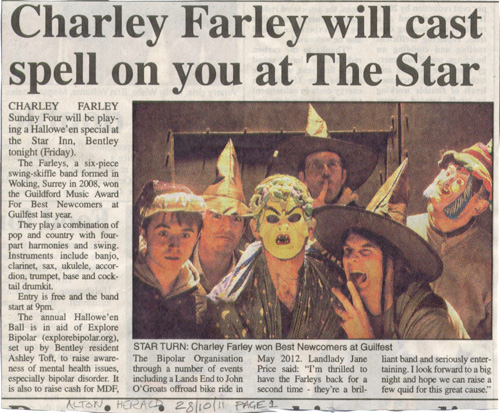 The front page again!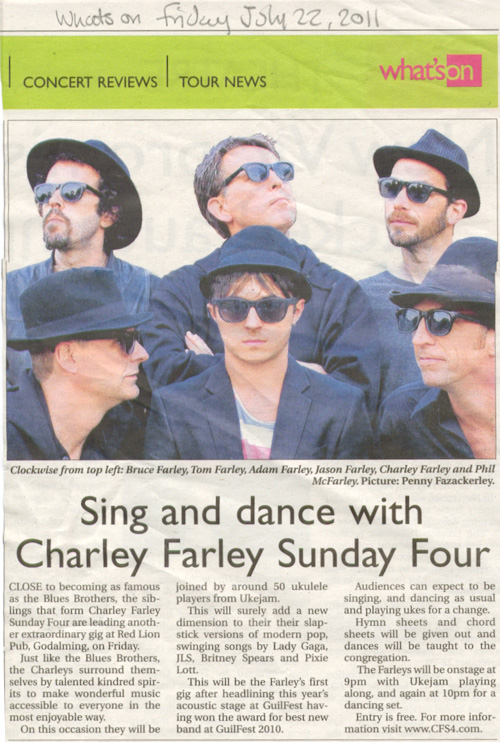 The Charley Farley Sunday Four have an identity crisis. See if you can match the names to the brothers, cos we can't...


Yay!  We're in the new Woking News and Mail!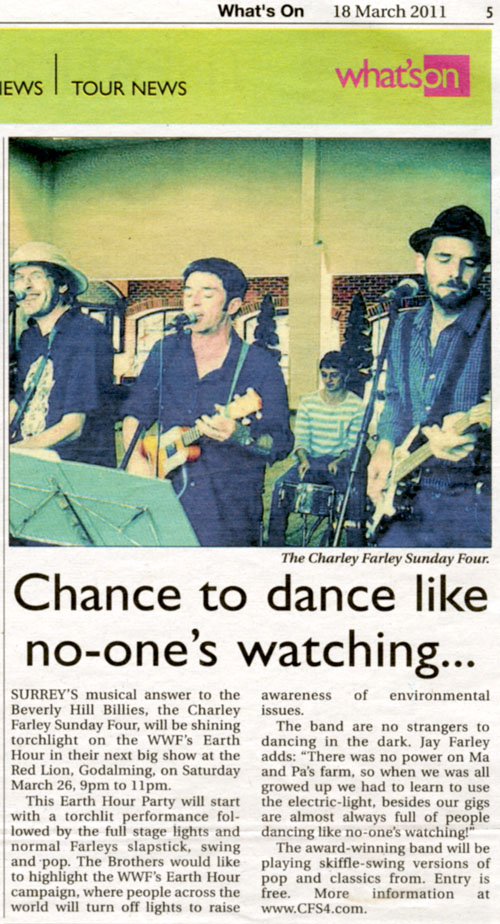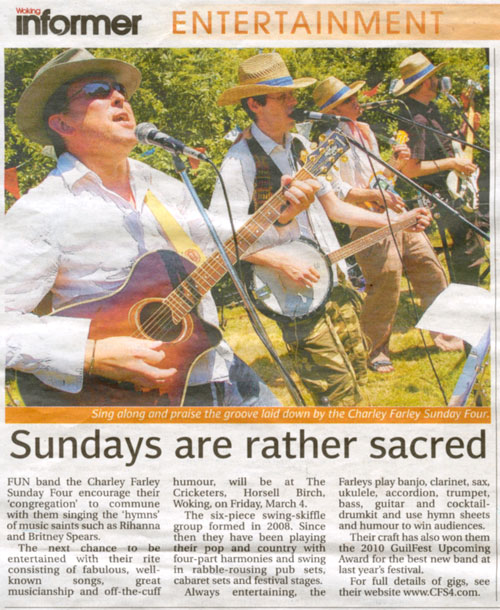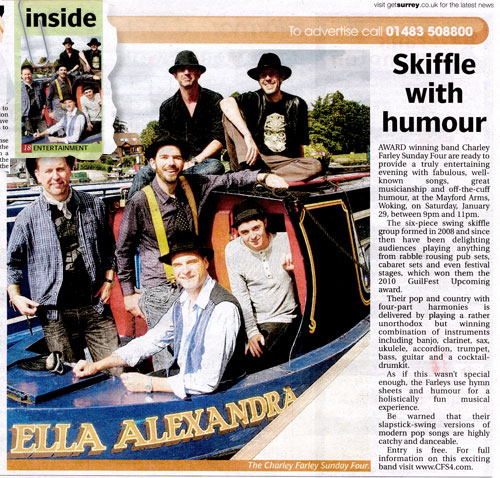 Look, Ma, we made the front page! (inset)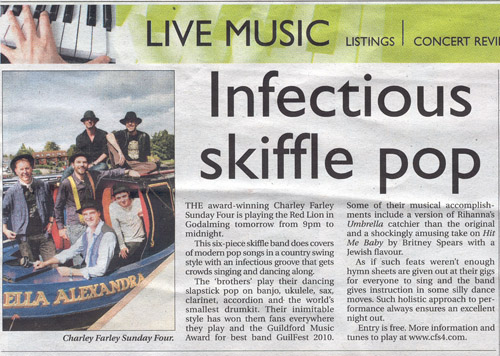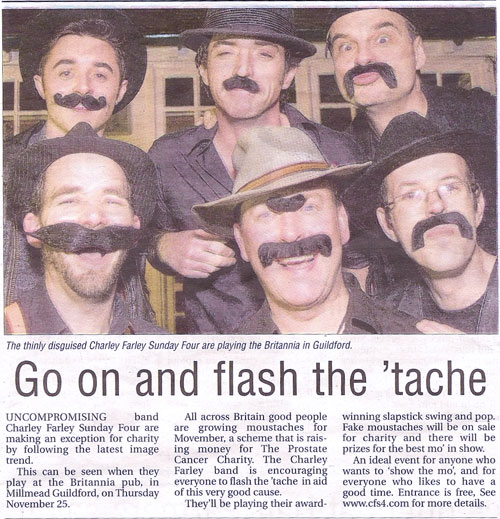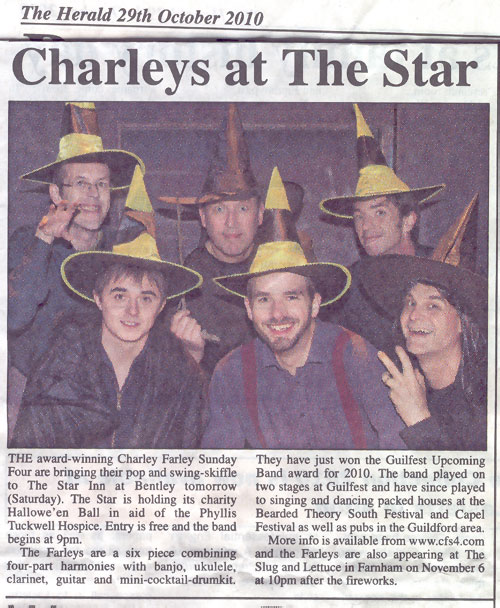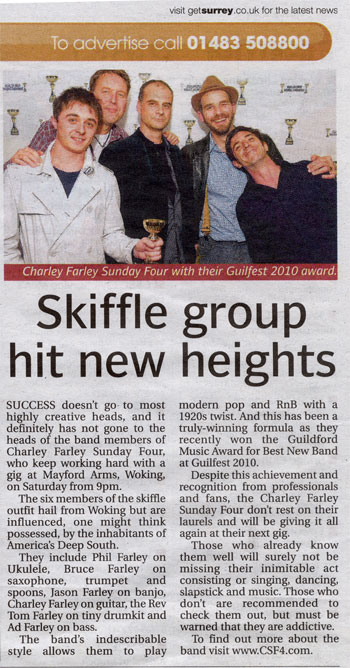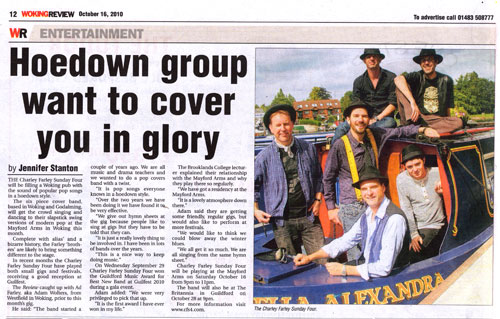 October 2010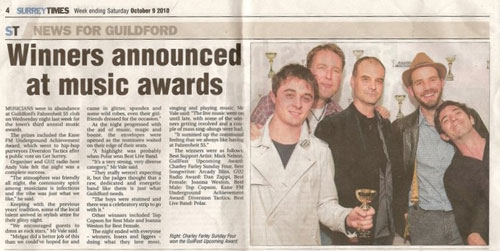 The official shot of the Farleys winning the Guilfest Upcoming Award 2010. Compare and contrast with the shot in the Gallery...


Arrrr, September 2010


July 2010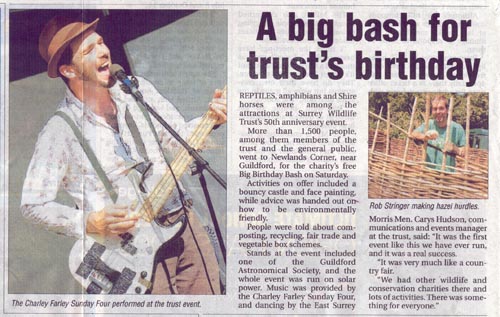 Surrey Wildlife Trust