The Farleys play Slug and Lettuce Farnham
Slug and Lettuce, Farnham
The Farleys play Slug and Lettuce Farnham
When:

9:00pm Saturday 2nd June 2012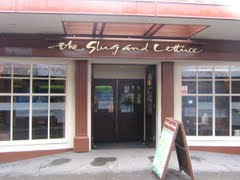 Following an absolutely blinding St Patrick's Day gig we're back at our favourite Farnham venue, the Slug and Lettuce.
As usual we'll be presenting our own madcap style of skiffle/country/rock/pop interspersed with irreverent banter.
We have another 2012 style Farlette t-shirt to give away plus an exciting new limited-edition badge, so make sure you're there in plenty of time.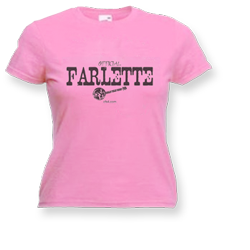 Stop press
It's fair to say there was some feedback from the Farley faithful regarding the 'Farley Virgin' campaign that went along the lines of "we've been turning up for years and never got a badge". Just to reiterate, the idea of the Farley Virgin campaign was to encourage said faithful to bring along referenced Farley Virgin whereupon they would both be presented a badge.
So, we've decided to go with the 'Farley Hoe' badge in honour of our, er, long faithful followers.
This badge is only available at the Slug and Lettuce gig and in limited numbers.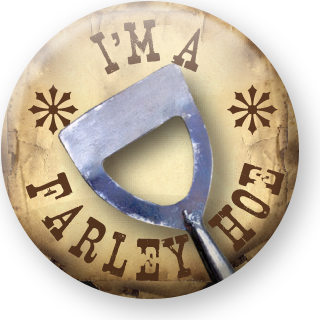 P.S. If you find the concept of being called a Farley Hoe distasteful, we were at one point going with 'Gold Member'. That campaign is on the back burner...
Slug and Lettuce
9-11 East Street
Farnham
Surrey
GU9 7RX