The Farleys at the Woking Canal Festival
Bridge Barn, Woking
The Farleys at the Woking Canal Festival
When:

2:30pm Saturday 23rd April 2011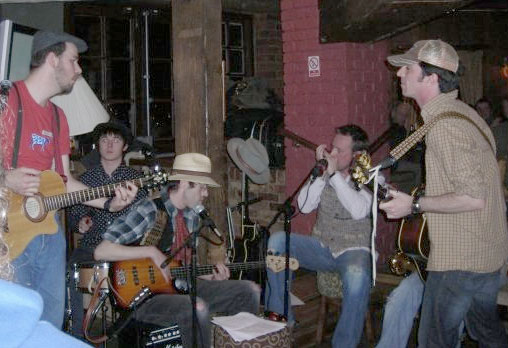 Believe it or not folks, this is where the Charley Farley Sunday Four as we know it was born! That's right, this is the venue that all six of the original four Farleys first played a gig together, and we're going back to our roots and giving thanks to the Lord for his gift of swing/skiffle/pop/beat box/country/jazz/rock.
We're playing two sets throughout the afternoon starting at 2:30pm with the fabulous Godalming Ukejam posse.
Come down to the Bridge Barn and share this special moment with the brothers. It promises to be the nostalgia trip of all time.
Bridge Barn
Bridge Barn Lane
Woking
Surrey
GU21 6NL