Farleys play Byfleet
The Blue Anchor, Byfleet
Farleys play Byfleet
When:

9:00pm Saturday 31st January 2015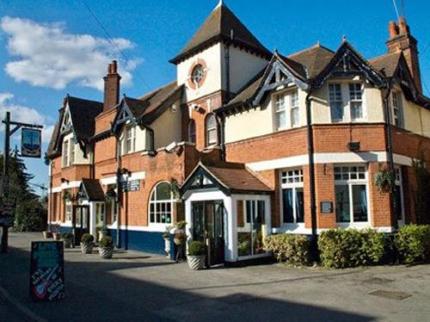 The last time the brothers played The Blue Anchor Byfleet was New Year's Eve 2013, which understandably was a belter of an evening. They're going to do their best to recreate that level of excitement on the understanding you guys do your best to drink a similar quantity of alcohol.
Now we've heard that some of you are participating in this stupid January abstinence nonsense. None of that thank you. If you are abstaining and you're coming, it's only three hours short of February and we won't tell if you don't.
Remember, the more you drink the better we sound.
STOP PRESS!
The performance on Saturday night will be video recorded. We have a 5 camera set-up plus audio which we'll remix so the evening will be captured for posterity.
So we thought it would be fun to have a 'Dress to Impress' dress code and invite the best-dressed Farley faithful to be in the video.
So pop on your best glad rags and we'll see you down there.
P.S. A Farlette t-shirt kinda guarantees an appearance...
The Blue Anchor
155 High Road
Byfleet
Surrey
KT14 7RL