Farleys play Dorking
The Kings Arms, Dorking
Farleys play Dorking
When:

9:00pm Saturday 28th May 2016
The Farleys bring their own particular brand of good time skiffle/pop/country/what-ever-you-call-it to The Kings Arms in Dorking for the very first time.
Join us and help show the good people of Dorking how we do things - Farley style!
As always there will be singing, dancing, laughing, drinking good times as the boys share with you Ma's back-catalogue of illustrious hits, stolen from her by a whole other catalogue of famous artistes. The boys will be putting the history books straight - again.
The prized Farlette t-shirt is up for grabs for the 'best' dancer of the night.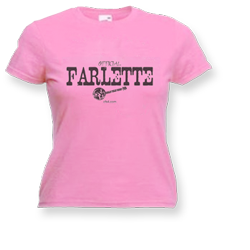 Please note; design of t-shirt may vary according to stock / availability / how pissed you are
The Kings Arms
45 West Street
Dorking
Surrey
RH4 1BU